Follow Sendero travelers on their adventures using accessible GPS.
As part of the IMC12 conference we were treated to a night cruise of the Hong Kong harbor. The whole conference was bussed to the harbor where we boarded a very fancy ferry that had an upper floor that was set up with a beautiful buffet. There was live entertainment by a group that went non stop from 7 until 10.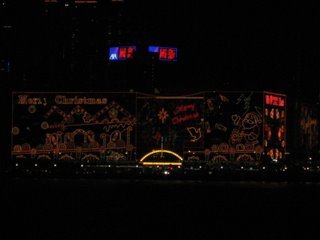 At 8 o'clock we all went up to the upper deck to watch the nightly laser show over Hong Kong. There were lots of large buildings with animated light displays. Most were showing Christmas themes that we thought were very interesting because of the religions practiced here in China. There was a dance floor on the deck where the live entertainment was and it was filled with dancers, Men and women, women and women and men and men. It was a noisy, lively evening.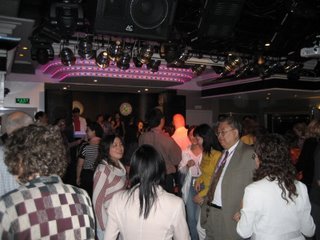 When we were on the bus heading for the harbor I was able to get good satellite reception. I created a POI for the ferry dock and tracked our progress as we orbited the harbor. Lots of interest by the people at our table. They repeatedly asked "where are we now". Had a good time demoing as we toured.